The Legacy of Chip Marble's Ministry

"There is joy in everything."

-- the final statement made by Chip Marble before he died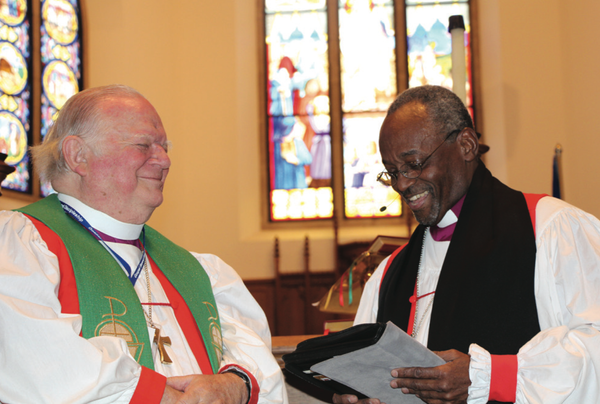 Though Chip's body has returned to the Earth, his spirit and ministry live on through his deeds and by those he continues to inspire to seek justice and equality for all people and the well being of the world at large. His legacy continues in organizations like the North Carolina chapter of the NAACP and the Beloved Community Center of Greensboro, both of whom he worked with passionately during his last decade. And it continues in the organizations he helped co-found and lead, such as the Greensboro Truth & Reconciliation Committee and the Greensboro Faith Leaders Council. His concern for the environment and climate change led to the establishment of the Earth Lab at the Gray Center in Canton, MS. And in 2013 The A.C. Marble School of Theological Formation was founded, also via the Gray Center. It is the first multi-diocesan, collaborative, on-line formation program of its kind in the Episcopal Church. Please visit the links below for more information.