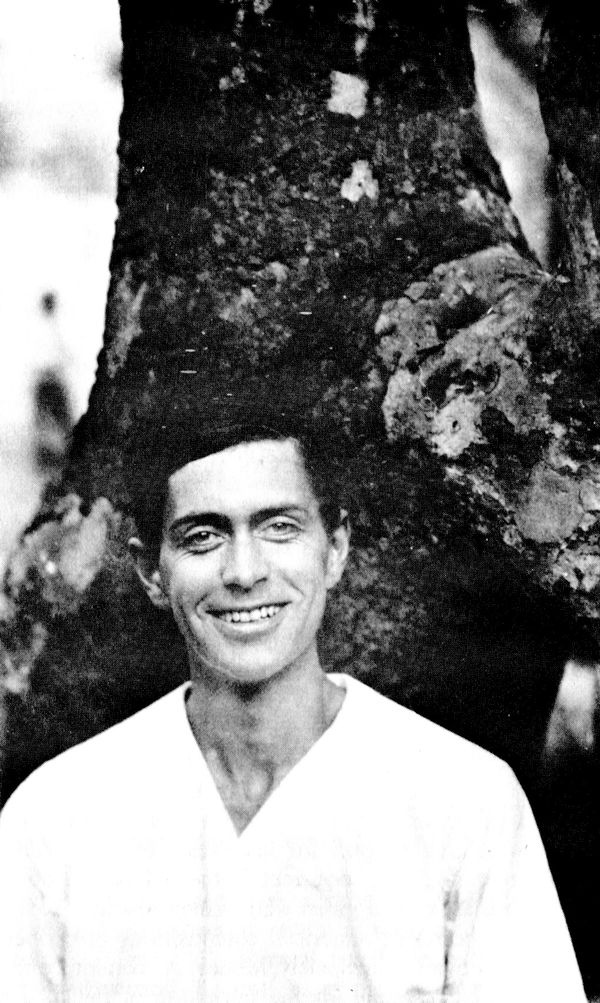 Arthur Farwell was born in St. Paul, Minnesota on April 23, 1872. In 1893 he graduated in electrical engineering from MIT. In Boston, Farwell met outsider pianist/composer, Rudolph Gott who amplified Farwell's calling for intuitive music. In 1897 Farwell headed to Europe where he began a wanderjahr, a period of travel typically following an apprenticeship. During this time he continued studying, with notable teachers like Engelberg Humperdinck and Alexandre Guilmant. Moving back to the states Farwell next taught at Cornell University from 1899-1901. In 1901 he founded the Wa-Wan Press and became a leading figure in the Indianist movement--Wa-Wan would be bought by G. Schirmer in 1912. In 1905 he established the American Music Society, for which he served as president. 

In 1909 Farwell moved to New York. There he became chief critic for Musical America, director of music for NY Parks and Recreation, and director of the Music Settlement School. In 1910 Farwell discovered the "mental science" writings of Judge Thomas T. Troward. Troward would deeply influence Farwell's philosophy and creative process throughout his life. He was also deeply influenced by artists like William Blake. To his music Farwell would apply symbolism, esoteric geometry, meditation and visualization techniques. While in New York Farwell began prioritizing a nationalistic community music, which he felt was part of a larger spiritual and social revolution. Over the next decade he staged numerous pageants, masques, plays, sing-ins, and a multi-media "song and light" festival, which gathered a record-setting 60,000 attendees/participants to Central Park.  

In 1918 Farwell moved to California. There he founded the Theatre of the Stars, an outdoor theatre in the San Bernadino Mountains. It was in part Farwell's influence also inspired the Hollywood Bowl. During this time he also taught music at UCLA and UC Berkeley, and he founded the Santa Barbara Community Chorus. Also, the US Army hired Farwell to be the first "consultant on group singing" during WWI. 

From 1921-25 Farwell lived, continued composing, and headed the music theory department at Michicagn State College. In 1936 Farwell was inspired to take up self-printing again, this time with a lithographic press. Farwell retired from Michigan State University in 1939 and then returned to New York City. Following a short illness, Farwell died on January 21, 1952. He was 79.

Though not without rich experience and wide acclaim during his life, Farwell's career waned during the final decades of his life. Untroubled, Farwell worked for years on a 600-page treatise on intuition called Intution in the World-Making. Here he outlines the nature, laws, and applications of intuition. This work also makes clear the impact that Farwell's dreams and visions had upon his life and music--he experienced prophetic dreams for most of his life. The few who know Farwell today likely know him for his Indianist works, his art song settings of the poems of Emily Dickinson, and little else. I only hope this website helps call attention to Farwell's prolific and visionary work.        
BP: On what lines do you think American music will develop?
 
AF: Chiefly on the spiritual side. The emotional expression has been done to the limit. But the spiritual side—
 
BP: Just exactly what do you mean by the spiritual side? Isn't music essentially emotional?

AF: [I mean] that music is essentially everything. By its spiritual quality. I mean, technically, the harmonic development. Rhythm, first discovered, is the physical basis; melody is the emotional element; and harmony brings the spiritual essence. With these at their flood you can symbolize anything in life.
 
                                                                                                                                                     — Arthur Farwell, San Francisco Call, December 4, 1904